At HGI, our breeding objectives are farmer- and industry (processing)-friendly. Without high grower satisfaction, the industrial hemp industry cannot grow! 
 
Our genetic improvement strategy includes the following objectives:
 

High yield

ing

 

Excellent harvestability
 

Superior market quality
 

Reliably low THC content
 

Improved herbicide tolerance
 

Rapid development and multiplication of new improvements
We are committed to breeding varieties of industrial hemp that can maximize the profitability of the entire industrial hemp value chain.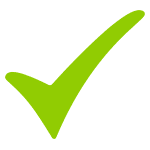 High yield potential arises from a combination of factors, both genetic and agronomic. Our goal is to combine early maturity with reduced plant height and acceptable seed size characteristics to improve grain yield. New crosses and populations are carefully developed every year, each with a specific set of objectives. Screening of new populations is done in carefully chosen, small, isolated fields as a means of maintaining the low THC status, which is absolutely essential for the production of industrial hemp. All HGI hemp varieties are low-THC — our current available varieties have received exemption status for THC testing because they are genetically stable for this trait. Our selection and testing network includes working relationships in the Southern Hemisphere to allow access to rapid seed multiplication when required.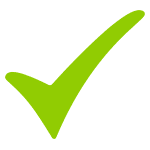 Improvements in harvestability rank high on the list of agronomic objectives. Early maturity makes the harvest window more flexible. Reduced plant height combined with long seed heads is essential; reduced plant height increases the harvest index, which means less stem is produced per unit of grain harvested, and more grain ends up in the hopper. Finer stems and reduction of the height and maturity of male plants are the keys to harvestability — we have recently implemented screening methods that ensure that specific varieties will perform better in the south, mid, and northern prairies based on our selection and seed production procedures.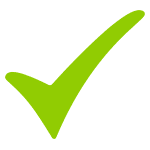 Agronomic objectives for breeding hemp include development of new genetics with improved herbicide tolerance to allow for greater flexibility in crop rotations where there are possible effects of residual herbicides. Screening for improving this objective is built into the selection process, as the new crosses are developed through a sequence of specific screening procedures based on previous crop history and weed population pressure. We are also engaged in assisting with new herbicide registrations as part of the CHTA project involving hemp researchers across the prairies.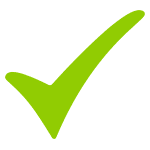 HGI is committed to producing hemp grain products that are suitable for specific uses based on seed size and quality. Quality analysis is done in collaboration with the CHTA industry-wide projects, and as the hemp industry develops new niches based on protein and oil quality, we will introduce the latest affordable and available genetic technologies to achieve specific goals.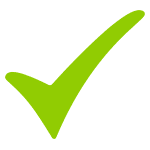 HGI is committed to bringing new varieties that show improved potential to the marketplace as quickly as possible. The hemp industry has a need for speed in order to remain ahead of future competing hemp production regions and to stay competitive with other grain crops in the rapidly changing mix of crops inacross the Canadian prairies and to remain ahead of future competing hemp production regions. HGI has a proven record of success and have has established international partners to assist with our objective of producing the best and newest varieties in the fastest way possible.
Find a Dealer
HGI partners with dealers positioned throughout Canada and the US to facilitate the efficient movement of seed to customers based on the varieties most suitable in the region.
Grower Info
HGI provides key agronomic advice based on years of practical field experience and research trials.